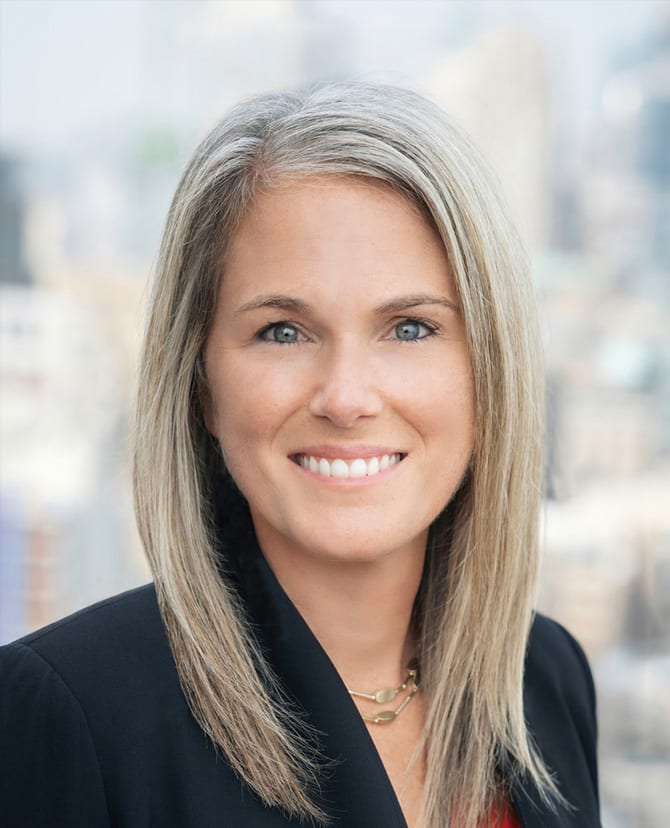 NICOLE DONNELLY
Partner
Email: ndonnelly@cardinalsp.com
Phone: 917-509-8096
Nicole is Co-Founder and Partner of Cardinal Search Partners, which she helped launch after over 13 years as a legal recruiter with SJL Attorney Search, another prominent company in the industry where she was Partner and, prior to that, Head of the Associate Placement Group. Over the years, Nicole has represented attorneys at all levels of seniority and across all practice areas, as they made lateral moves to AmLaw 100 and 200 law firms, investment funds, financial institutions, and private and public companies. She has enjoyed the variety of her representations and she appreciates the reputation she has earned with her clients for working with stellar, accomplished attorneys who she knows well enough to be able to predict a successful match.
Nicole's first promise to her candidates is that the process will always be about them, and never about her. That way of recruiting has allowed the attorneys she works with to trust in their partnership, to have in-depth conversations about their career options, to accept or reject offers with all the information in front of them, and if you ask them, they will tell you it has made all the difference. She gives each attorney the attention their career deserves.
Prior to becoming a legal recruiter, Nicole practiced for several years at Schulte Roth & Zabel LLP, first in litigation and then in real estate, before transitioning to the firm's recruiting department as its first Lateral Recruiting Coordinator. It was there that she learned what it takes to be an effective legal recruiter and how rare it is to find.
In addition to her role as legal recruiter and career advisor, Nicole looks for other opportunities to share her knowledge, publishing articles, advising students at top law schools with respect to their OCI process, and speaking at law schools and presenting programs at major industry events, including NALP.
Nicole earned her B.A., cum laude, from Villanova University and her J.D. from Washington College of Law of American University. She is an avid football fan (though the New York Giants have been testing her the past few years) and enjoys anywhere with a beach, any type of exercise, and watching the occasional (not so occasional) series through her family's many streaming subscriptions.